75 Years & Growing Strong
United by a common goal, ACCA members set forward and safeguard the cause of parentless, destitute and neglected children. Members feel strongly that administrators and staff must be competent to perform the vital work of directing programs to help children.
The association strives to provide child care executives and staff an opportunity for personal and professional growth through training, leadership and supportive fellowship.
Most ACCA agencies are ministries of Christian organizations, denominations or churches. Therefore, our association is operated in a manner consistent with the beliefs and practices of the Christian faith.
ACCA places a high value on relevant, practical training to enable members to meet the needs of troubled children.
Each year ACCA hosts three workshops:
The Annual Meeting is for administrators, directors, and program staff, providing opportunities for networking and relevant training on current child-care issues.
Since 1958, ACCA has hosted an annual three-day conference for child care professionals (Family and Direct Care Workshop), making it the longest running workshop in the country for children's home professionals.
The Youth Leadership Conference is an opportunity for older youth and residents at the various agencies to grow and develop leadership skills and abilities.
Workshop sessions feature nationally-known experts who focus on timely issues of vital interest to basic and advanced child care staff, foster parents, social workers, case workers, counselors and administrative staff.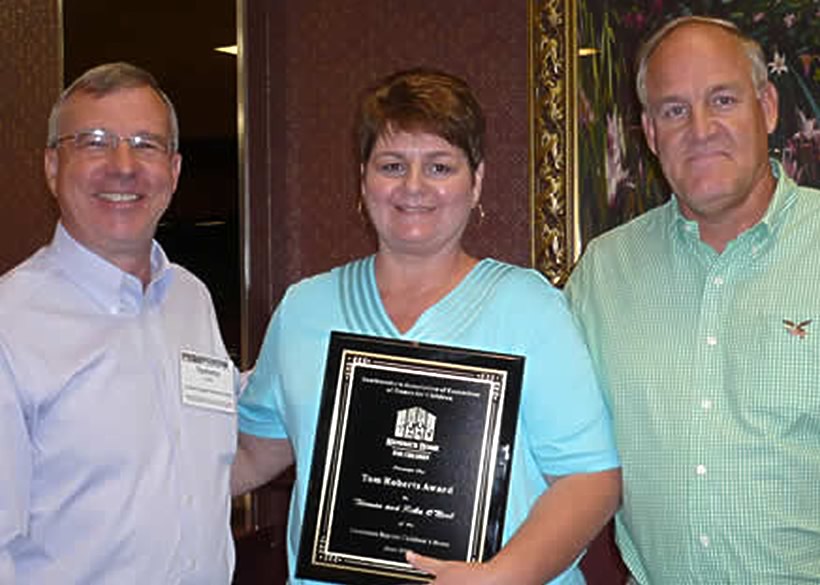 Each year during the annual summer workshop, ACCA honors outstanding employees of agencies represented by ACCA membership.
The Thomas E. Roberts Distinguished Direct Care Award recognizes excellence in direct care workers. Mr. Roberts was a longtime member of the association.
The ACCA Award for Excellence recognizes outstanding contributions by support staff. These recognitions are given to individuals for their professionalism, commitment, character, and length of service. More on awards…
The Association of Christian Childcare Administrators (ACCA) began as Southwestern Association of Executives of Homes for Children (SWA) in February of 1947, when, at the Juliette Fowler Home in Dallas, a small group of professionals formed an association to foster close, mutual acquaintance among executives serving homes for children. In March, 2014, the membership voted to extend its services nationwide, rather than only in the eight state region it had always encompassed. The expansion of services demanded a name change, since the association will no longer be restricted to the states in the southwestern region of the Unites States. ACCA celebrated its 75th year in 2022 and continues to provide opportunities for growth and training for executives, child care workers, and residents.